DAINESE aláöltöző - DRY ARM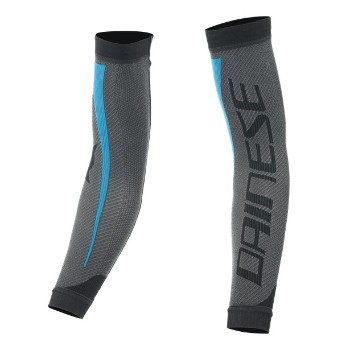 nagyítás

201996270
Garment in breathable Dryarn fabric designed to be used in warmer climates. It ensures coolness and comfort.
Designed as sun protection in warmer climates, Dry Arms is a garment designed to offer maximum comfort and convenience.

Made of Dryarn hydrophobic fabric, Dry Arms allows maximum breathability and optimizes the sweat management process, ensuring freshness and comfort.
DRYARN®

​

Dryarn® is a high-performance fiber. Its yarn allows to design garments that are practical and comfortable to wear. Among all, Dryarn® major characteristics are that it is lightweight, insulating, and breathable.
MAXIMUM BREATHABILITY

​

Dryarn is a highly hydrophobic fabric. This means that it optimizes the process of managing sweat and moisture, keeping the body dry at all times.

Many other fibres don't allow the body to breathe properly, blocking the body's normal perspiration process altogether or, at best, allowing it to function for a limited period only.

During light sports activities Dryarn controls the flow of perspiration vapour to keep the body's thermal regulation system well balanced and the skin dry. Where higher levels of physical effort are involved, Dryarn will transfer sweat from the skin to the surface of the fibre and onwards to the outside of the fabric and into the environment. It does this quickly and efficiently.

A termékkel kapcsolatos érdeklődés küldéséhez jelentkezz be vagy regisztrálj az oldalunkon!