DAINESE bőrdzseki - ASSEN PERFORATED LEATHER JACKET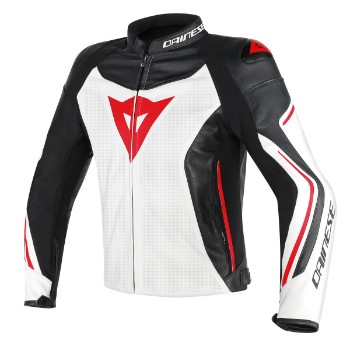 nagyítás

201533761
WHITE/BLACK/RED-LAVA
Méret/szín: 50
Szállítás: 1-2 munkanap
DAINESE bőrdzseki
ASSEN PERFORATED LEATHER JACKET, WHITE/BLACK/RED-LAVA 50
WEBES RENDELÉS ESETÉN ELŐZETES TELEFONOS EGYEZTETÉS SZÜKSÉGES!
A bold look and a fresh design set the Assen leather jacket apart, but it's also notable for its construction, which is of full-grain Grid
cowhide with S1 bi-elastic fabric. The sleeves are preformed, there's a TechFrame inner liner, and the shoulders are protected by
aluminum inserts that complete this CE-certified jacket.
GENERAL FEATURES
1 inner pocket
2 outer pockets
Pocket for G1 and G2 back
protector
Reflective inserts
ERGONOMICS
Inserts in elasticated fabric
Jacket-pants fastening system
Waist adjustment
MAIN MATERIALS
Grid cowhide leather
S1 bielastic fabric
PERFORMANCE SHOCK
Composite protectors certified to
EN 1621.1 Standard
Jacket certified to CE - Cat. II -
89/686/EEC Directive
Removable protectors certified to
EN 1621.1 Standard
Shoulder with aluminium insert
TEMPERATURE
Perforated leather
TF: TechFrame internal liner

A termékkel kapcsolatos érdeklődés küldéséhez jelentkezz be vagy regisztrálj az oldalunkon!