DAINESE bőroverál, 1 részes - ASSEN 1 PC PERF. SUIT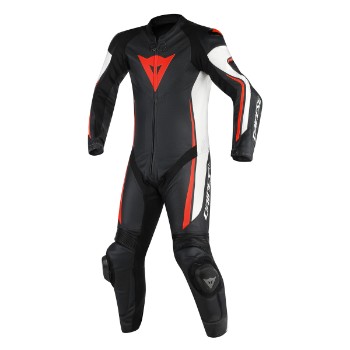 nagyítás
201513447
BLACK/WHITE/RED-FLUO
Méret,
készlet:
Méret/szín: 52
Szállítás: 1-2 munkanap
Méret/szín: 54
Szállítás: 1-2 munkanap
A készletjelzőknél válaszd ki a megfelelő méretet!
CSAK SZEMÉLYES ÁTVÉTELLEL VÁSÁROLHATÓ!
The aggressive look and striking design are what you first notice about the CE-certified Assen one-piece perforated suit, which is
constructed of Tutu cowhide leather with elasticated inserts. Also noteworthy are the aerodynamic hump, aluminum inserts at the
shoulder, and a removable NanoFeel liner.
GENERAL FEATURES
Interchangable knee sliders
Soft inserts
ERGONOMICS
Aerodynamic spoiler
Calf zip
Collar with elasticated insert
Elasticated inserts
Inserts in elasticated fabric
MAIN MATERIALS
S1 bielastic fabric
Tutu cowhide leather
PERFORMANCE SHOCK
Composite protectors certified to
EN 1621.1 Standard
Pro-Shape: soft protectors
certified to Standard EN 1621.1 on
hips
Shoulder with aluminium insert
Suit certified to CE - Cat. II -
89/686/EEC Directive
TEMPERATURE
NanoFeel® removable liner
Perforated leather

A termékkel kapcsolatos érdeklődés küldéséhez jelentkezz be vagy regisztrálj az oldalunkon!