DAINESE csizma - csizma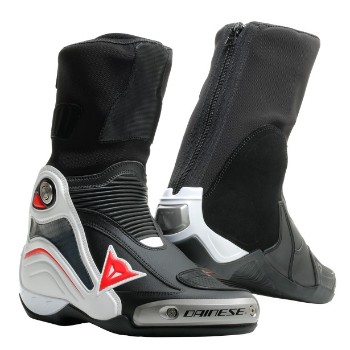 nagyítás

201795207
A66 BLACK/WHITE/RED-LAVA
Méret,
készlet:
Méret/szín: 43
Szállítás: 1-2 munkanap
Méret/szín: 44
Szállítás: 1-2 munkanap
Méret/szín: 45
Szállítás: 1-2 munkanap
A készletjelzőknél válaszd ki a megfelelő méretet!
Axial D1 Boots are the latest evolution of the ultimate Dainese's track boot, used by our top athletes on the most legendary international race circuits. A new performance benchmark that rises up again the technological innovation and protection level in the motorbike racing world. The new VELCRO® construction improve the suit-to-boot fastening system, the shiftguard is redesigned for better ergonomics on the forefoot, while the magnesium slider lightens a product that once again redefines the standards. The new aggressive design and colorways match perfectly Dainese's track suits, giving racers superior and distinctive outfits for their track days.

A termékkel kapcsolatos érdeklődés küldéséhez jelentkezz be vagy regisztrálj az oldalunkon!