DAINESE D-air® airbag dzseki - SMART JACKET LS SPORT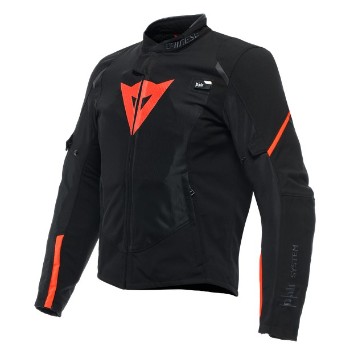 nagyítás

201D20040
Méret,
készlet:
Méret/szín: 50
Szállítás: 1-2 munkanap
Méret/szín: 52
Szállítás: 1-2 munkanap
A készletjelzőknél válaszd ki a megfelelő színt és méretet!
Ventilated motorcycle jacket in abrasion-resistant fabric with integrated Dainese D-air® airbag system.
Smart Jacket LS Sport is the ventilated and breathable motorcycle jacket that incorporates the Dainese D-air® airbag system, the pinnacle of evolution in motorcycle protection in a road garment.

The construction in resistant, stretch, anti-abrasion materials and the Pro-Armor level 2 type B protectors on elbows and shoulders give the highest level of protection and coverage, with maximum comfort and freedom of movement.

Smart Jacket LS Sport combines the versatility and performance of a Dainese sports jacket with the intelligence and superior protection of the Dainese D-air® airbag system, which automatically recognizes dangerous situations for the rider and activates to protect back and chest with the Shield, the airbag with patented microfilament technology. This exclusive tech solution allows uniform protection and inflation over the whole coverage area, without the need for hardshell protective gear.

Maximum thermal comfort is guaranteed even on the hottest days by large mesh panels to ventilate the central section. The adjustable internal lumbar band allows precise adjustment of the jacket's fit at the waist.
GENERAL TECHNICAL FEATURES

A termékkel kapcsolatos érdeklődés küldéséhez jelentkezz be vagy regisztrálj az oldalunkon!