DAINESE dzseki - ALGER TEX JACKET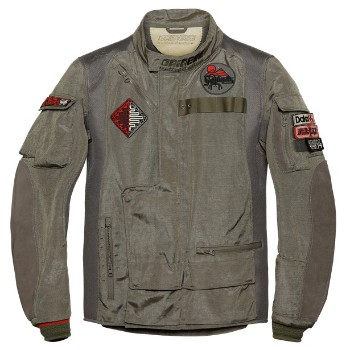 nagyítás

201735236
MOREL
Méret,
készlet:
Méret/szín: 48
Szállítás: 1-2 munkanap
Méret/szín: 52
Szállítás: 1-2 munkanap
A készletjelzőknél válaszd ki a megfelelő méretet!
This jacket is made of fabric and tear-proof, breathable Trixivent with suede inserts. It takes inspiration from the legends attributed to the original Dakar Rallies.
Inspired by the legendary riders who wrote the history of rally raids, this jacket helps you relive the emotions of their epic adventures in the African deserts every day. The structure is made of comfortable Nemes fabric and the back is made of Trixivent, a special breathable, tear-proof hyperfabric. Both are designed so you comfortably face any motorbike challenge knowing you are fully protected. The exclusive Dunes patches pay tribute to the heroes of the original Paris-Dakar Rallies.

A termékkel kapcsolatos érdeklődés küldéséhez jelentkezz be vagy regisztrálj az oldalunkon!