DAINESE dzseki - HYDRA FLUX D-DRY JACKET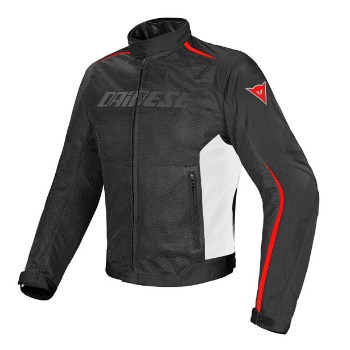 nagyítás
201654575
BLACK/WHITE/RED
Méret,
készlet:
Méret/szín: 50
Szállítás: 6-10 munkanap
Méret/szín: 52
Szállítás: 6-10 munkanap
Méret/szín: 54
Szállítás: 6-10 munkanap
Méret/szín: 58
Szállítás: 1-2 munkanap
A készletjelzőknél válaszd ki a megfelelő méretet!
This jacket comes with a removable, breathable membrane and shoulder/elbow protection, making it ideal in all conditions.
The Hydra Flux D-Dry jacket is light and versatile thanks to the use of the latest generation fabrics Boomerang and Quick Dry. The jacket has a completely removable, waterproof and breathable D-Dry® membrane and the outer surface is made from a perforated mesh. An ideal gear for fluctuating weather conditions, with its certified, composite protectors at the shoulders and elbows providing constant safety. To round off the technical characteristics, the jacket can be upgraded with G1 and G2 back protectors. A women's version is also available.

A termékkel kapcsolatos érdeklődés küldéséhez jelentkezz be vagy regisztrálj az oldalunkon!