DAINESE esődzseki - esődzseki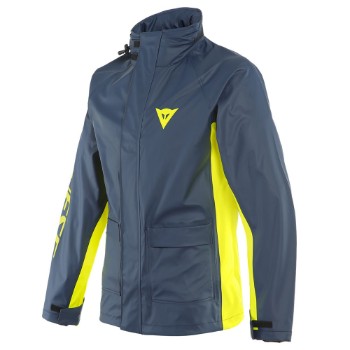 nagyítás

201634297
87E_BLACK.IRIS / FLUO-YELLOW
Méret,
készlet:
Méret/szín: S
Szállítás: 1-2 munkanap
Méret/szín: M
Szállítás: 1-2 munkanap
Méret/szín: L
Szállítás: 1-2 munkanap
Méret/szín: XL
Szállítás: 6-10 munkanap
Méret/szín: XXL
Szállítás: 1-2 munkanap
A készletjelzőknél válaszd ki a megfelelő méretet!
OVERVIEW
This foldable waterproof rain jacket is High Visibility approved according to EN ISO 20471.
DESCRIPTION
The foldable waterproof layer is ideal when facing the toughest weather conditions. Made of breathable Hi-Vis mesh fabric that is EN ISO 20471 approved, it guarantees superior rain protection and great visibility on the road even in the most extreme weather conditions. The Storm 2 Unisex jacket combines extraordinary comfort with excellent weather protection, thanks to seamless ultrasonic welding, 4-way stretch fabric and a coated zipper fastening. Foldable and lightweight, the Storm 2 Unisex jacket can be easily carried on any outing for rapid access when needed.
MAIN FEATURES
Waterproof zip front closure
Ultrasonic welded, no-seams
ERGONOMICS
Wrists adjustment
Anti-floating sleeve adjustment
CHARACTERISTICS
2 pockets on front
Integrated rain hood
Reflective inserts
1 inner waterproof pocket
Lighter and even more Packable than the previous version
Improved Wrist Construction

A termékkel kapcsolatos érdeklődés küldéséhez jelentkezz be vagy regisztrálj az oldalunkon!