DAINESE gerincvédő dzsekibe - WAVE D1 G2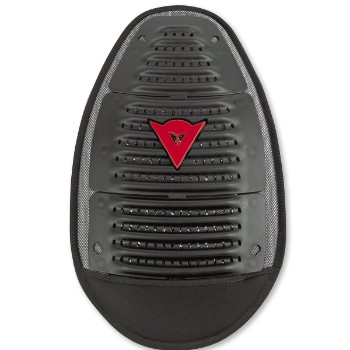 nagyítás

201876095
DAINESE gerincvédő dzsekibe
WAVE D1 G2
Dainese WAVE D1 G2 motorcycle back protector. The best selling back protector - can be fitted to a pouch inside Dainese jackets.

G2 is suitable for all mens jackets with pockets for back protectors from size 50 and up.
GENERAL FEATURES
Lumbar protector compatible with
predisposed Dainese jackets
ERGONOMICS
Liner in thermoformed
polyethylene foam
Lumbar joint
PERFORMANCE SHOCK
Back protector certified to CE
- Cat. II - EN 1621.2/2014 lev. 1
Standard
Back protector with Nidaplast®
inner core
External polypropylene plates with
perforated and waved structure
TEMPERATURE
Double jersey airgap interior
External perforated plates

A termékkel kapcsolatos érdeklődés küldéséhez jelentkezz be vagy regisztrálj az oldalunkon!