DAINESE kesztyű - CARBON 3 LONG GLOVES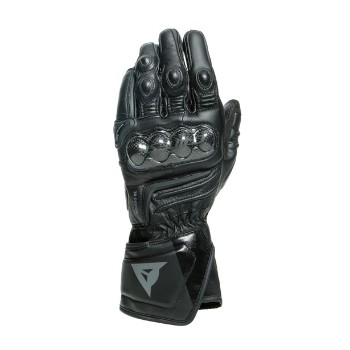 nagyítás
201815925
BLACK/BLACK
Méret,
készlet:
Méret/szín: M
Szállítás: 6-10 munkanap
Méret/szín: L
Szállítás: 1-2 munkanap
Méret/szín: XL
Szállítás: 6-10 munkanap
Méret/szín: XXL
Szállítás: 6-10 munkanap
A készletjelzőknél válaszd ki a megfelelő méretet!
This long leather racing glove comes with carbon protectors on the knuckles.
Significant sensitivity and protection, for maximum confidence through every corner. This certified glove, designed around a rider's requirements, maximizes sensitivity and comfort with its exclusive construction and premium leather palm. The composite inserts, in carbon on the knuckles and polyurethane on the palm and at the finger joints, ensure the highest Dainese safety standards. The graphics are designed to match perfectly with the Dainese Mistel two-piece suit.

A termékkel kapcsolatos érdeklődés küldéséhez jelentkezz be vagy regisztrálj az oldalunkon!