DAINESE kesztyű - D-EXPLORER 2 GLOVES, BLACK/PEYOTE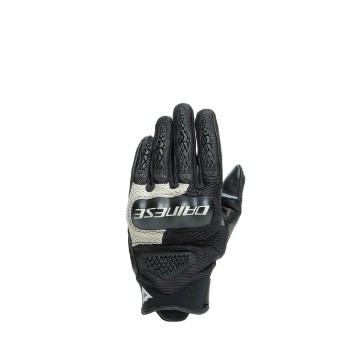 nagyítás
201815914_U61
BLACK/PEYOTE
Méret,
készlet:
Méret/szín: M
Szállítás: 1-2 munkanap
Méret/szín: XXL
Szállítás: 1-2 munkanap
Méret/szín: XXXL
Szállítás: 1-2 munkanap
A készletjelzőknél válaszd ki a megfelelő méretet!
Kedvezményes ár:
39 100 Ft
Comfort, ventilation, and sensitivity, to explore the roads of the world. The D-Explorer gloves are designed for travelers looking for protection and comfort so that they can enjoy their trip to the fullest. The mesh structure allows optimal ventilation on even the hottest days. The leather palms give great confidence on the handlebars and superior abrasion resistance. The rigid inserts on the knuckles and micro-inserts guarantee the highest Dainese safety standards. The SmartTouch technology allows you to use touchscreen devices without removing your glove and the convenient Visor Wiper lets you clean the helmet visor. These practical and indispensable accessories help you to fully express yourself as you travel to each destination.

A termékkel kapcsolatos érdeklődés küldéséhez jelentkezz be vagy regisztrálj az oldalunkon!