DAINESE kesztyű - FULL METAL 6 GLOVES BLACK/BLACK/FLUORED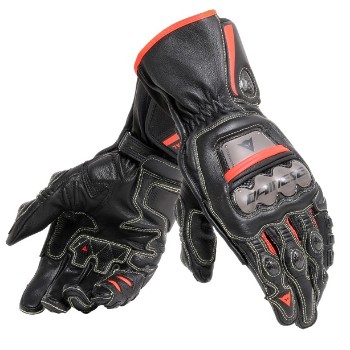 nagyítás

201815895
P75 BLACK/BLACK/FLUORED
Méret,
készlet:
Méret/szín: M
Szállítás: 1-2 munkanap
Méret/szín: L
Szállítás: 1-2 munkanap
Méret/szín: XL
Szállítás: 6-10 munkanap
A készletjelzőknél válaszd ki a megfelelő méretet!
The motorbike gloves with superlight strength and protectors in carbon fiber, titanium and aramid fiber.
Improved comfort and outstanding protection from a top performer, packed with innovations and advanced technologies. Quad elastication for increased mobility between the knuckles and the back of the hand. Preformed and precurved cuffs with a new inner closure for outstanding fit, wrist mobility and comfort. Carbon fiber and titanium inserts with Aramid fiber panels for superlight strength and protection. Beyond compromise. This is the track glove to grasp victory.

A termékkel kapcsolatos érdeklődés küldéséhez jelentkezz be vagy regisztrálj az oldalunkon!