DAINESE kesztyű - UNIVERSE GORE-TEX® GLOVES + GORE GRIP TECHNOLOGY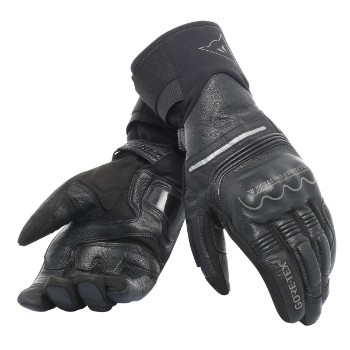 nagyítás

201815889
Méret,
készlet:
Méret/szín: S
Szállítás: 6-10 munkanap
Méret/szín: M
Szállítás: 1-2 munkanap
Méret/szín: XL
Szállítás: 1-2 munkanap
A készletjelzőknél válaszd ki a megfelelő színt és méretet!
A next-generation glove for the true enthusiast, packed with advancements: a unique dual cuff adjuster closure that uses back
protector technology for new standards of comfort and safety. GORE-TEX® Gore grip technology that eliminates movement between
the fabric layers to deliver outstanding grip, dexterity and feel for maximum control. Premium goatskin leather, complete protection
and practical features like a visor wipe and touch screen capability complete an exceptional package that's perfect for three-season
use, but also great year-round with heated grips, thanks to Gore grip's high conduction.""
GENERAL FEATURES
Dainese Smart Touch
Dainese Visor Wiper on the left
thumb
Reflective inserts
Soft inserts
ERGONOMICS
Double regulation cuff system
Elasticated inserts
Inserts in elasticated fabric
Pre-curved fingers
Tightening strap
MAIN MATERIALS
Goatskin Leather
Goatskin leather reinforcements on
the palm and fingers
Palm in goatskin and Amica suede
PERFORMANCE SHOCK
Gloves certified to CE - Cat. II -
Pr-EN 13594/2010 Standard cat.
II lev. 1
Polyurethane insert on the palm
Reinforced palm
Techno™ inserts on the knuckles
TEMPERATURE
GORE-TEX® Gloves + Gore grip
technology

A termékkel kapcsolatos érdeklődés küldéséhez jelentkezz be vagy regisztrálj az oldalunkon!