DAINESE nadrág - ANTARTICA GORE-TEX® PANT LIGHT-GRAY/BLACK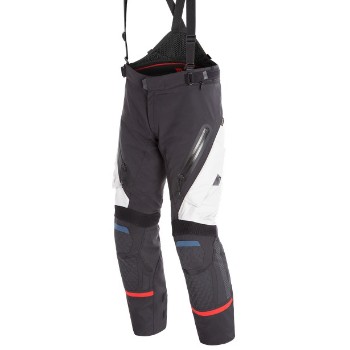 nagyítás

201614072
LIGHT-GRAY/BLACK
Méret/szín: 52
Szállítás: 1-2 munkanap
DAINESE nadrág
ANTARTICA GORE-TEX® PANT, LIGHT-GRAY/BLACK 52
The must-have pants for the motorbike exploration in the coldest lands on planet.
The Antartica GORE TEX® Pants are the must-have for the motorbike exploration in the coldest lands on planet. Designed for a supreme thermal insulation, this is the ultimate garment to face extreme riding adventures. Whatever the temperature. Thanks to the Dainese technology based on the study of the lines of non-extension in the human body and used to keep the NASA astronauts light and comfortable during their journey to Mars, every challenge can be lived in total comfort, without any performance compromise. Laminated GORE TEX® 45.000mm is an unequalled protection against bad weather and, combined with the double direct-to-the-body vent zip on tighs, provide the perfect ventilation when it's warmer. The removable inner goose down layer and the exclusive Storm Gaither Cuffs allow confident rides in the coldest climates. Nylon 6.6 high abrasion resistant fabric, Trixior D-Tec Engineered textile inserts on critical impact areas and Pro Armor hip protectors guarantee the Dainese highest safety standards, the result of over four decades of development and innovations. Undiscovered territories are waiting for extreme explorers.

A termékkel kapcsolatos érdeklődés küldéséhez jelentkezz be vagy regisztrálj az oldalunkon!