DAINESE nadrág - HEKLA ABSOLUTESHELL™ PRO 20K PANTS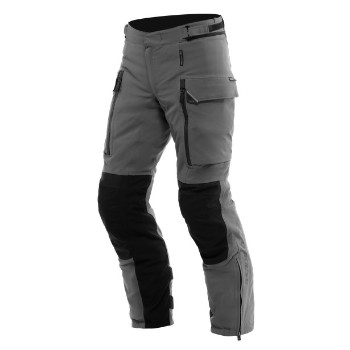 nagyítás

201674594
44B IRON-GATE/BLACK
Méret,
készlet:
Méret/szín: 48
Szállítás: 1-2 munkanap
Méret/szín: 50
Szállítás: 1-2 munkanap
Méret/szín: 52
Szállítás: 1-2 munkanap
Méret/szín: 54
Szállítás: 1-2 munkanap
Méret/szín: 56
Szállítás: 1-2 munkanap
Méret/szín: 58
Szállítás: 1-2 munkanap
Méret/szín: 60
Szállítás: 1-2 munkanap
Méret/szín: 62
Szállítás: 1-2 munkanap
A készletjelzőknél válaszd ki a megfelelő méretet!
Adventure motorcycle pants with waterproof and breathable membrane for all-season use. Level 2 Pro Armor soft protectors on knees.
Hekla ABSØLUTESHELL™ PRO 20K Pants are made with 20,000 mm waterproof and breathable laminated membrane designed for long trips on- and off-road.

The removable Polartec® Power Air™ thermal layer and ample ventilation mean that Hekla ABSØLUTESHELL™ PRO 20K Pants are great for use all year round.

Extremely comfortable and functional, due to the many large pockets and 2 completely waterproof ones, Hekla pants guarantee maximum protection and safety through the Pro-Armor Level 2 adjustable protectors on the knees, with the option of adding Pro-Shape 2.0 hip protectors, sold separately.

The Hekla ABSØLUTESHELL™ PRO 20K adventure touring motorcycle pants can be integrated with the dedicated suspender kit.
A SHIELD FROM 

WATER AND WIND

​
ABSØLUTESHELL™ PRO 20K is the waterproof technology that powers a new generation of motorcycle gear. Designed to face the hardest weather conditions, it is a true shield from elements. Thanks to its 2-layer laminated construction, this durable PTFE membrane reaches the highest waterproof performance and extreme breathability standards.Coupled with Dainese premium materials, its flexible construction allows total freedom of movement, making it the perfect companion for unlimited riding experiences.
DESIGNED FOR INFINITE JOURNEYS

​

Highly-durable fabrics such as Ripstop and QuickDry ensure superior abrasion resistance on most exposed areas, while maintaining a very flexible construction and perfect control of body temperature.
THE MOST ERGONOMIC PROTECTION

​

Pro-Armor is a patented Dainese technology that enables the protector to simultaneously achieve both a high level of protection and extreme flexibility, replicating the body's biomechanics by maintaining extreme mobility and coverage. Pro-Armor utilizes an innovative design language inspired by fractals, a pattern found in nature where it is repeated in different scales.
2-LAYER CONSTRUCTION TO FACE ANY CONDITION

​

The 2L construction makes the garment extremely functional and versatile, in all seasons. The thermal layer protects ther rider against colder temperatures, while large ventilation openings on the outer shell make it suitable even for hotter climates.
THERMAL INSULATION ON AND OFF THE BIKE

​

Polartec® Power Air™ is a revolutionary knitted fabric that encapsulates micro air pockets. This technology allows excellent maintenance of body heat and substantial reduction in microfiber lost over time. The construction is designed for maximum thermal efficiency, shedding out into the environment up to five times less than other premium mid-layers, so it keeps you warm for longer with less impact on the planet.
DESIGNED TO ADAPT TO THE OUTER CLIMATE

​

Air vents on tights are strategically positioned along the sides of the pockets. This contruction allows to easily operate them, also using glvoes, with one single hand. The position allows to maximize air flow to the body while in sitting position.
ONE HAND TECHNOLOGY

​

These garments have been designed with a simple priciple: all regulations, ventilation ports and zippers are meant to be fully operated with one single hand, also when wearing gloves.
PACK ALL THE EQUIPMENT

​

Greater storage is available thanks to large pockets. These are easy to access even with one hand and offer lots of space for carrying everything you need on a trip, at hand at all times.
GENERAL TECHNICAL FEATURES

A termékkel kapcsolatos érdeklődés küldéséhez jelentkezz be vagy regisztrálj az oldalunkon!