DAINESE nadrág - LADAKH 3L D-DRY® LADY PANTS BLACK/BLACK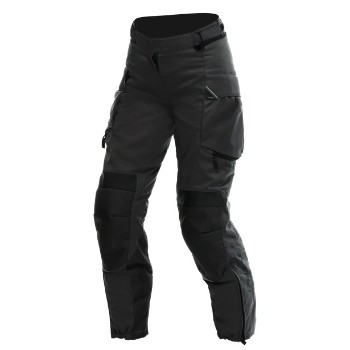 nagyítás

202674592
631 BLACK/BLACK
Méret,
készlet:
Méret/szín: 40
Szállítás: 1-2 munkanap
Méret/szín: 42
Szállítás: 1-2 munkanap
Méret/szín: 44
Szállítás: 1-2 munkanap
Méret/szín: 46
Szállítás: 1-2 munkanap
A készletjelzőknél válaszd ki a megfelelő méretet!
Women's 3-layer waterproof adventure touring motorcycle pants with removable thermal layer. Suitable for every route and season.
LADAKH 3L D-DRY® PANTS LADY are the women's adventure touring motorcycle pants designed to fully support trips on any terrain, on- and off-road. They're great for use in all seasons, with functionality and versatility that make them suited to all weather. The removable waterproof lining and thermal layer protect against colder temperatures, while the ventilation, easy to open with one hand, makes them suitable even for hotter climates. Protection is guaranteed by the adjustable Pro Armor level 2 type B protectors on the knees and the options of adding the Pro-Shape 2.0 hip protectors. A large mesh cargo pocket allows you to always have everything you need for your trip to hand. The pants can be equipped with the dedicated suspender kit.

A termékkel kapcsolatos érdeklődés küldéséhez jelentkezz be vagy regisztrálj az oldalunkon!