DAINESE nadrág - SPRINGBOK 3L ABSOLUTESHELL™ PANTS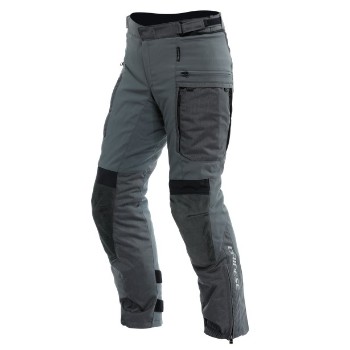 nagyítás

201674593
64H IRON-GATE/IRON-GATE
Méret,
készlet:
Méret/szín: 48
Szállítás: 1-2 munkanap
Méret/szín: 50
Szállítás: 1-2 munkanap
Méret/szín: 52
Szállítás: 1-2 munkanap
A készletjelzőknél válaszd ki a megfelelő méretet!
Three-layer waterproof adventure touring pants. Optimized for four-season use. Level 2 Pro Armor soft protectors on knees.
SPRINGBOK 3L ABSOLUTESHELL™ PANTS are the three-layer waterproof pants designed for long road and off-road trips.

The three layers of which they are composed — outer layer, removable Absoluteshell™ waterproof lining and padded thermal layer — as well as the large closable ventilation panels provide extreme functionality and versatility, and make Springbok 3L pants great for use all year round.

SPRINGBOK 3L ABSOLUTESHELL™ motorcycle pants are distinguished by reinforced inserts on the knees in soft suede. This functional and style detail takes on unique nuances over time, a companion in the story and on the adventures of the pants and their wearer.

Maximum comfort when riding and moving is guaranteed by the stretch Mugello fabric, while the adjustable Pro-Armor Level 2 protectors on the knees ensure high levels of safety and protection. The pants are compatible with Pro-Shape 2.0 protectors, which can be inserted on the sides.

The pants can be equipped with the dedicated suspender kit.

A termékkel kapcsolatos érdeklődés küldéséhez jelentkezz be vagy regisztrálj az oldalunkon!