DAINESE nadrág - TEMPEST 2 D-DRY® PANTS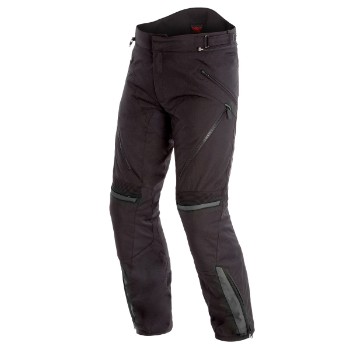 nagyítás
201674582
BLACK/BLACK/EBONY
Méret,
készlet:
Méret/szín: 54
Szállítás: 1-2 munkanap
Méret/szín: 58
Szállítás: 1-2 munkanap
Méret/szín: 60
Szállítás: 1-2 munkanap
Méret/szín: 62
Szállítás: 1-2 munkanap
A készletjelzőknél válaszd ki a megfelelő méretet!
The Tempest 2 D-DRY® Pants are 2-layers waterproof pants, the ideal garment to live every road touring experience in varied
weather conditions. Thanks to D-DRY® 20.000mm water repellent membrane and removable thermal layer, practicality and
comfort are guaranteed in every cold and rainy circumstances. Calf adjustable zips and thighs vents enhance the fit and optimal
thermal regulation also in warmer days. The Cordura™ construction, combined with D-Stone® inserts on high impact areas provide
the essential Dainese safety standards. This pants match perfectly with Tempest 2 D-DRY® Jacket and X-Tourer D-DRY® Jacket.
Ready to discover the amazing on every road journey.
GENERAL FEATURES
EN 17092 certified motorbike
protective pant
2 outer pockets
Compatible with Dainese pants
braces kit
Reflective inserts
ERGONOMICS
Jacket-pants fastening system
Calf zip
Waist adjustment
MAIN MATERIALS
Cordura® fabric
D-Stone™ fabric on high impact
areas
D-Dry® membrane waterproof
20.000mm
TEMPERATURE
Air vents on tights
Removable thermal layer
PERFORMANCE SHOCK
Removable composite protectors
certified to EN 1621.1 Standard on
knees
Pocket for hip protectors

A termékkel kapcsolatos érdeklődés küldéséhez jelentkezz be vagy regisztrálj az oldalunkon!