DAINESE tanktáska - D-CABIN WHEELED BAG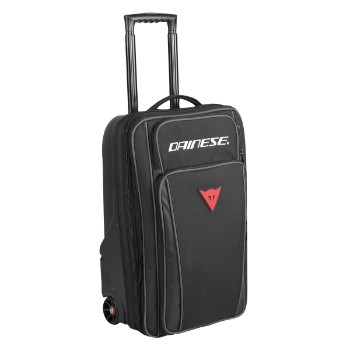 nagyítás

201980071
DAINESE tanktáska
D-CABIN WHEELED BAG
The D-Cabin is carefully designed to comply with airline cabin regulations, with overhead-compartment-friendly dimensions and a
light construction to help meet weight restrictions. The polyethylene main tub is sturdy enough to withstand abuse, and there's a
single-stage telescoping handle.
GENERAL FEATURES
Capacity 38 L / 49 L
Dimensions: 54 cm x 35 cm x 20
cm
Easy clean eco-friendly PVC
divider
Expandable: allows you to increase
the packing space
Front accessory pockets
Large main volume with adjustable
divider gives multiple packing
options
Lightweight for greater carrying
capacity on weight rescttricted
airlines
Molded PE Tub whitstands abuse
and keeps gear safe from the
elements
Single stage telescopic trolley
handle
We recomend checking with
your airlines for the latest cabine
luggage allowance
Weight: 2,8 kg

A termékkel kapcsolatos érdeklődés küldéséhez jelentkezz be vagy regisztrálj az oldalunkon!